KOEL Green 380kVA Diesel Generators
Goel Power is your trusted destination for top-quality diesel generators. We take pride in offering various power solutions, including our highly efficient and reliable 380 kVA generators series. You're in the right place if you're looking for a powerful generators that delivers exceptional performance.
At Goel Power, we understand the importance of meeting your specific power requirements. We partner with KOEL GREEN, the market leader and India's #1 Genset Brand. KOEL GREEN is renowned for its customized power solutions catering to various applications, including prime power requirements
Our 380 kVA diesel generator series is designed to provide reliable and consistent power, ensuring seamless operations in various industries. With KOEL GREEN's cutting-edge technologies and adherence to the latest CPCB emission norms, our generators deliver clean power while minimizing environmental impact. When it comes to performance, our 380 kVA generators truly stand out. Equipped with best-in-class fuel economy, they offer exceptional efficiency and cost-effectiveness. Additionally, their robust construction and advanced features make them capable of easily handling heavy loads, making them ideal for a wide range of applications. At Goel Power, we offer a range of KOEL GREEN 380 kVA generators, including sound-resistant and environment-friendly canopies. These canopies ensure quiet operation and are designed to withstand challenging environments, providing reliable power even in demanding conditions.
Our experienced team is here to assist you in selecting the right 380 kVA generator that meets your specific needs. We provide competitive pricing and transparent information to help you make an informed decision. Rest assured; our 380 kVA generators are built to deliver superior performance, durability, and long-term value.
Join thousands of satisfied customers who have experienced the exceptional performance of KOEL GREEN's 380 kVA generators. At Goel Power, we are proud to be a part of their success stories. Contact us now to learn more about our 380 kVA generator price and use our reliable power solutions.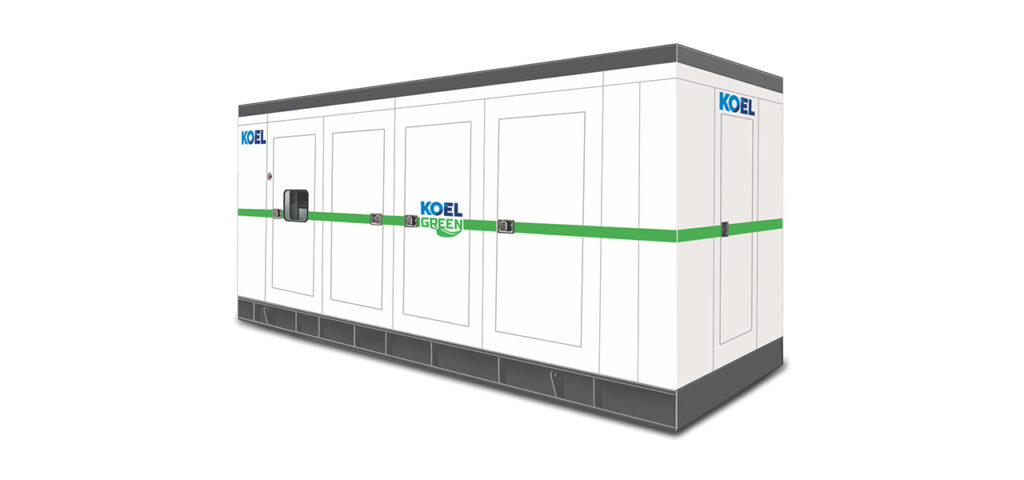 Specifications - KOEL Green 380kVA Diesel Generators
Prime Rating at rated RPM (as per ISO 8528)1
| Prime rating at rated rpm | Kva/ Kw |
| --- | --- |
| | |
| | |
| | |
| | |
| | |
| | |
| | |
| | |
| | |
| Overall dimensions of genset | |
| Electrical Battery starting voltage | |
Engine - KOEL Green 380kVA Diesel Generators
Alternater - KOEL Green 380kVA Diesel Generators
| Insulation Class | |
| --- | --- |
| Alternator Efficiency (at 100% load) 0.8 pf | |
| | |
| Alternator Efficiency (at 100% load) 0.8 pf** | |
| Alternator Efficiency (at 75% load) 0.8 pf** | |
| Permissible Voltage Dip at Full Load 0.8 pf Lag | |
| Time Permitted to build up rated Voltage at Rated RPM | < 5 sec provided engine reach the rated speed sec provided engine reach the rated speed |
| | |
| Short Circuit Withstand Time | 3 Times rated current for "3 sec" |
| Overload Withstand Capacity | 10% overload for one hour once in 12 hours |